Our Customers

Kent,
Like the pieces of a puzzle, you make our mission in the community complete. Thank you for being so good to us. Your generosity and dedication to the Earlywine Dash is greatly appreciated.
Capitol Hill Florist is a key piece of our success.
Pati Thurman
Earlywine YMCA
---
Thank you so so much I will use ya'll from now on. She loves them.

Daniel B.
---
Thank you so much for your quick delivery!

Nicki W.
---
Thanks. The roses looked great.

Kevin W.
Senior Broker/Manager
Liberty Mortgage
---
Thank you for such a beautiful flower arrangement getting so quickly to our co-worker!

Thank you,
Elaine H.
Administrative Assistant, Oklahoma
Deco Security Services Inc.
---
She loves the flowers and says they are beautiful!!! Thank you for doing your normal amazing job on this order!

Best Regards
Nora W.
Executive Assistant
LifeShare
---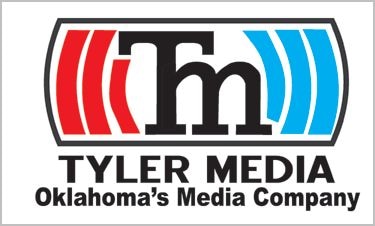 I wanted to drop you a note to let you know how much we appreciate the service you give our company.
Over the years, I have not found a group of people, such as your employees, that show such kindness and professionalism.
It is a pleasure to be a business partner with your company. It is plain to see why you and your family have been so successful in our community.

Ralph H. Tyler
---
Thank you so much. My daughter sent me flowers from you last week for my birthday and I just loved them. Your website is so gorgeous and easy to use. I'm so glad I found you!!!!! Have a great day!!!

Sherri T. Enogex
---
Thank you. The flowers looked great as usual!

Greg B.
---
Thank you so much for such expedient service.

Deborah B. Sitterle Homes
---
Thank you so much for your help....I truly appreciate it and I appreciate your promptness with the delivery. Thanks again

Bj S.
---
You did an awesome job. Thank you so much from the entire family. Simply beautiful.

Carter
---
Thank you very much...I gratefully appreciate the conscientious help I received.

Mary J. Dykon Blasting
---
Beautiful beautiful flowers! She was blown away!

Candee W. Wilson Law
---
Thank you for your rapid response and assistance. My daughter was very happy about her flowers!

Sincerely,
Laura C.
---
You guys hit another home run! Dori has already sent me photos of the arrangement you created - it's beautiful.

Thanks for continuing to make me look good with the love of my life.
Hoyt W.
---
You all did an outstanding job!! Kim absolutely loved them! You have made our 25th anniversary just that much more special! Thank you so very much!!

Mike D.
---
Just got a call from the wife and she said they were lovely. Thank you all for your prompt delivery.

Tracy K. Bliss Electric
---
The arrangement is beautiful...delivered early in the day...superb in every way. We are asked all the time about area florists; I recommended you to the Representative because of a stunning arrangement I had received from Capitol Hill Florist last year.

Have a bountiful Valentine's Day - we know it's a huge day in your industry!

Janice S.
---
They look great!

Thank you
Darryl
---
Thank you for your help with the floral arrangement for Carolyn T. I appreciate your patience!

Florence W.
---
Capitol Hill Florist,

I just got a call from my wife and she LOVES the bouquet of roses!
Thank you so much for getting this out so quickly.

Joe A.
---
Pat called and was very pleased with the beautiful arrangement. Thank you so much.

Karan G.
---
Good morning.....just wanted to thank you....my parents were thrilled to receive the garden basket that you delivered yesterday. It was their 67th anniversary and to hear in their voices how happy and excited they were, was nice to hear. You also delivered two others from my brother and sister and we do thank you for helping make their day special. Many Blessings to you!

Sincerely,
Juanita R.
---
Thank you all so much. She was so excited to see them and my aunt, who is a florist, said the arrangement was stunning. So thank you so much. You help people be near their loved ones when we can't physically be there, so that is huge!

Codie S. Author
---
Just wanted to let you know how much I appreciate you doing this custom arrangement/wire transfer for me! It made my Aunt's day, she sent me a picture of the arrangement and it was VERY close to the website picture I shared with you! Again I so appreciate your willingness to help me with this!

God Bless you!
Jennifer F.
---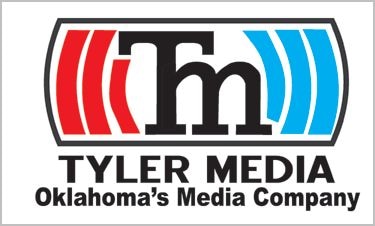 Having had a years-long relationship with Capitol Hill Florist, I am so happy to be able to say a few words about the great experiences I've had with them.
The staff of Capitol Hill Florist is always so kind, thoughtful and extremely helpful. There have been difficult occasions when I haven't known exactly what to send, or how to word the accompanying card. They seem to know just how to handle the situation. Their customer service and excellent attention to detail is what keeps me coming back. Their arrangements are so far beyond what I've seen anywhere else. I always know they will handle my occasion perfectly. They are also so good to call and remind me about upcoming events.
Whether it's a small thank-you arrangement or our annual holiday party for 150 people, Capitol Hill Florist always does an outstanding job. I wouldn't even consider going elsewhere.
Gena Green, Tyler Media
---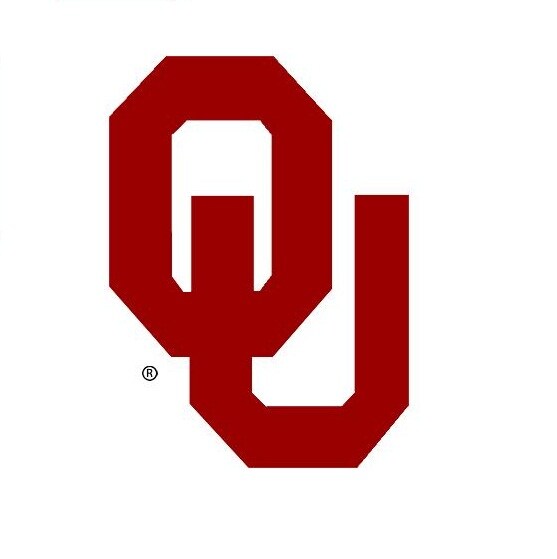 Words cannot describe the compliments I receive every game day and special event on the product that Capitol Hill Florist delivers time and time again. Their beautiful and creative floral arrangements are the best in the business and they are such a pleasure to work with, as the customer service provided is top notch. We appreciate Capitol Hill Florist making our job easy for every game and special event!"
Jessica Summers, University of Oklahoma Athletics
---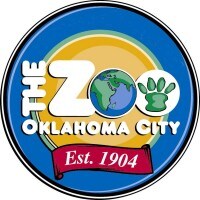 I received a bouquet arranged by Capitol Hill Florist on Friday, September 23. It is one of the most beautiful arrangements I've ever seen. The variety of flowers is outstanding, and they were so fresh that it appeared as though they'd just been picked. The added touch of beading on the leaves made it even more special. The vase is gorgeous, and the flowers are as beautiful today as they were on Friday. No drooping or dropping of leaves and petals with this bouquet! Please pass on my thanks to whoever put their hard work into arranging my beautiful bouquet.
Donna Mobbs, Oklahoma City Zoological Park and Botanical Garden
---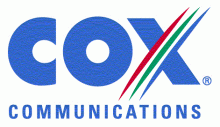 Our business has been using Capitol Hill Florist for a number of years. They design beautiful arrangements and provide excellent customer service. When I place an order, I have complete confidence that it will be taken care of with expertise.
Leslie Hulshizer, Cox Oklahoma
---
My wedding planning with Capitol Hill Florist was outstanding. They truly wanted to help me get the most for my money and also helped come up with fun and creative ideas for our special day. Capitol Hill Florist played a HUGE part in making my wedding dreams come true!

Kelli Smith, Moore, OK
---
I Love Capitol Hill Florist for an abundance of reasons. Their roses smell like real roses!! They are always incredibly friendly and helpful when I call. Flowers are always delivered on time and the arrangements are always beautiful and abundantly full. Really an awesome florist.

Lisa Scott, New West Group
---
For nearly 20 years, I have watched in amazement and satisfaction as people wax on about the gorgeous flowers that they have received from me. Actually, I deserve only a small amount of the credit. The spotlight should really be on the talented staff at Capitol Hill Florist. Typically, I order flowers at least once a month. The order is always delivered on time and the arrangements are without exception, breath-taking. The staff is courteous and even has been known to call and remind me about my mother-in-law's upcoming birthday. If that's not worth its weight in gold, what is?

Bob Hammack
---
Dear Capitol Hill Florist,
I was first your customer in 2012. I was visiting the birthday girl at the first of the year and needed to get a departing arrangement so I stopped by your shop to pick up some flowers.
The woman I spoke with was very nice and very helpful in helping me make decisions. The arrangement was beautiful. It is because of her that I have placed another order with you.
In the past I have ordered a number of arrangements on-line (other florists). Some have been good and some have been disappointing and even unacceptable. Carol usually takes photos of what I send her, so I get to see what arrangements actually look like.
Thank you so much for your help.

Carol A. Medtrak, Billing Services
---
Kent and Team,

I just wanted to THANK YOU so very much for making this delivery happen at such late notice. You were so efficient, knew all the information on the services with such little information that we provided you. And we were told the flowers were very beautiful and "cheery" just as we had requested.

You were very professional as always and even offered advice on what to put on the card. (perfectly fitting as to what we intended to say) Thanks again for your business partnership. We will definitely reach out to you again the very next time we need your services.

Sincerely,
Gwen Holtzclaw, Commercial Truck Team
---
Well, you've done it again; the arrangement you created for my wife is stunning and she really loves it.
I really appreciate knowing that I can always count on Capitol Hill Florists to create something beautiful and memorable for our special occasions.

Sincerely,
Hoyt Williams, Oklahoma City
---
I've received and purchased many beautiful arrangements from Capitol Hill Florist! However, I was most appreciative during the untimely death of a relative. I was distraught, but was treated with patience and guided through a difficult selection process. I never felt pressured to spend more than necessary. Everything was delivered fresh, timely and more beautiful than the pictured examples. I would gladly recommend them!

Treva Vaughan, Norman OK
---
You never know how an arrangement is going to look on the receiving end. When we send floral arrangements directly from Capitol Hill Florist, we always get great compliments from those who receive them. We've never been disappointed with their customer service and their timely delivery service has been impeccable!

Gary Owen, Gary Owen Productions
---
The floral centerpieces were just lovely! We received so many compliments on them. Thank you so very much for your beautiful services!
Thanks,

Beccy G., Oklahoma City, OK
---
Last fall, I had the opportunity to attend a fundraising event in Norman, OK. The floral display, provided by Capitol Hill Florist, was the focal point of the room! You will never be disappointed and I would highly recommend Capitol Hill Florist to anyone in the Metro area!

Cheryl Harder, Oklahoma Association of Career and Technology Education
---
I just wanted to tell you that my mother called me today and said the flower arrangement was one of the prettiest arrangements she has had in a very long time. She said it was beautiful. She said that it looked "expensive" and didn't look cheap in the least bit. She said the flowers were healthy, blooming and the arrangement was full of lots of flowers.
Thank you! She is picky about her flowers and you made her day!
I live in Florida, however, anytime I need to send my mom flowers, I will definitely be going through your store.

Farrah Sczykutowicz, Ft. Lauderdale, Florida
---
You guys hit another home run! Dori sent me photos of the arrangement you created - it's beautiful! Thanks for continuing to make me look good with the love of my life.

Hoyt Williams, Mid Continent
---
I just wanted to let you all know that we heard from Thurlene (Mom) - and she raved about the all-white arrangement; you must have done a wonderful job - as per usual. Thanks so much!

Betty Alexander, Westminister, Colorado
---